Top 3 Reasons Patients Choose Us
These are the top three reasons given by patients who choose to have their laser eye surgery with us.
** PLEASE NOTE THIS SERVICE IS NOT OPERATIONAL **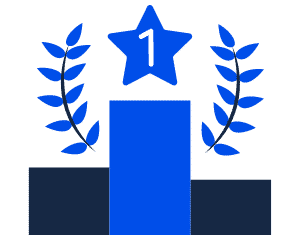 1. Top Advice & Treatment
You can be sure you are getting the best possible advice and treatment because our senior consultant, a top Irish ophthalmic surgeon, provides all stages of your treatment from assessment, surgery through to aftercare. You will never see less qualified or inexperienced doctors.
2. Fixed Cost Transparent Pricing
We offer personalised laser eye surgery to world-class standards, with affordable, fully transparent pricing. All treatment and aftercare is included so you always know exactly how much your laser eye surgery is going to cost. We offer the best value in the industry with no hidden extras.
3. Patient Centred Philosophy
Knowledge dispels fear. We understand that a patient who is fully informed is a relaxed, responsive patient. This is what informs our patient-centred philosophy and why we take the time to answer all your questions at all stages. To see the most frequently asked questions visit our advice centre.
We Understand It's About Trust
Your eyesight is priceless and despite the many benefits of laser eye surgery you will naturally have fears and need reassurance before you consider going ahead. This is what informs our patient-centred philosophy, and why we offer everyone a complimentary eye consultation with our senior consultant.
Call us now for helpful advice without obligation. (NOT OPERATIONAL)
Our Patient-Centred Philosophy:
A patient who is fully informed is a relaxed, responsive patient, which is why we listen to you and take the time to answer your questions.
Only a qualified surgeon should determine suitability and advise patients on treatment. This is why you will never speak with under-qualified or inexperienced staff at our clinic.
Ophthalmic surgery is a medical service and should be offered to the public in an ethical manner. This is why our pricing is transparent and everything is included.  We don't charge extra for higher prescriptions or essential aftercare.
COMPLIMENTARY CONSULTATION
** PLEASE NOTE THIS SERVICE IS NOT OPERATIONAL **
During your video/phone consultation you can ask our sugeon any questions about suitability, outcomes, or discuss any fears you have about laser eye surgery.
Fill in the form below and we will call you back to arrange a convenient time for your consultation.
GDPR: By submitting the form above you agree to our Privacy Policy and give consent for this website store your information to arrange your consultation.

Professional Guidelines & Ethics
We adhere to the Medical Council Professional Conduct & Ethics and take this responsibility very seriously.
Our refractive laser treatments are provided under the governance guidelines of the Irish College of Ophthalmologists.
We conform to the guideliness for professional conduct for registered medical professionals.
Why Butterfly Vision?
The butterfly represents an amazing transformation. When the butterfly emerges from the chrysalis she has amazing new vision known as omni-vision.
These new compound eyes enable her to simultaneously see in all directions at the same time with a mosaic of individual images that form a whole picture. And she can now see the ultraviolet spectrum. Many flowers have ultraviolet patterns on their petals, and this enables the butterfly to easily find flowers from which to drink nectar.
We can't promise you omni-vision but we can give you freedom from glasses and contact lenses, and provide substantially improved vision for driving and sport.